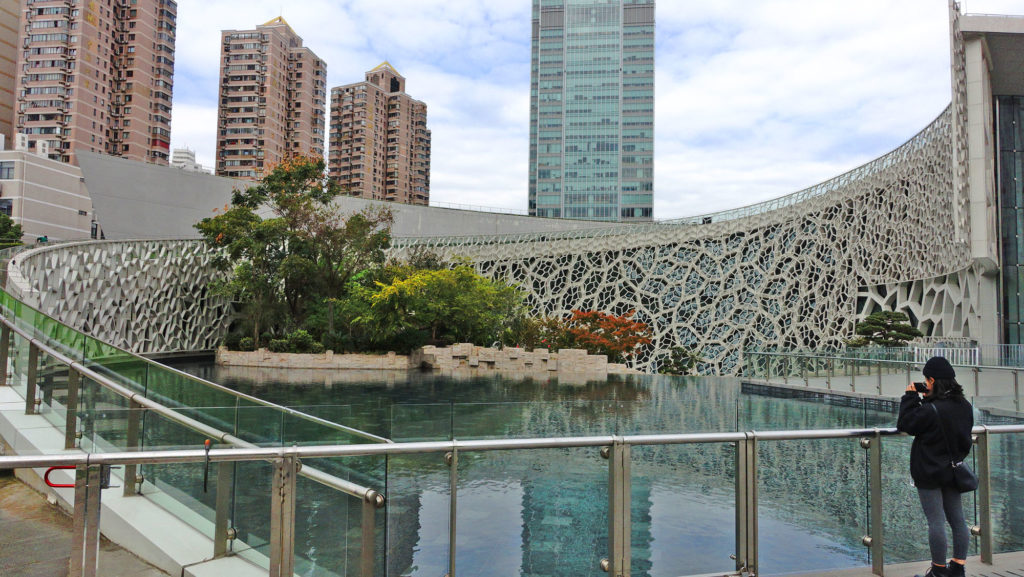 While wandering through Jing'an Sculpture Park in Shanghai, I was drawn to the side of a building on the edge of the park. I'm always drawn to structures with curves and arcs and this one seemed especially unique.
But as I got closer to it, I could see that there was more to this curved wall as it extended down below ground level.  The only way I was going to be able to see the whole thing was to get inside the building.
If the function of the form of this building was to draw me inside, it succeeded.

The building is the Shanghai Natural History Museum.  It has living walls or green walls like many of the buildings I saw in Asia, but it was the arced wall that drew me inside.  I've been to quite a few natural history museums and none have really held my interest so I didn't hold much hope for this one.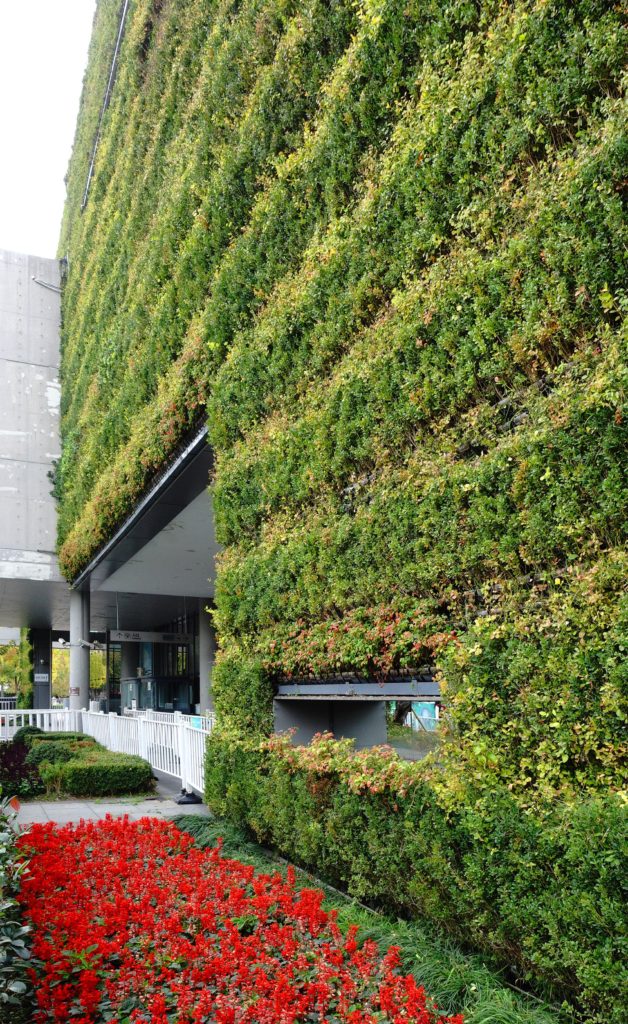 I was blown away but what I discovered inside. Yes I connected with and was amazed by the architecture as I had hoped.
But it was the contemporary feeling of exhibits, their subjects matter, and how all the kids running around were engaging them that left a grin on my face.
Whether you attribute form follows function to architect Louis Sullivan or sculptor Horatio Greenough, the design of this museum pulled me in and got my imagination going.
Here is a small sample of the exhibits. These images do not do justice to the size, scope, and variety of the exhibits. They do represent a few things that caught my eye and made me reflect on what was being taught to the children. These children have a bright future ahead of them.